October 8, 2019 Newsletter – 2019 Customer survey, ASHG conference

Welcome to this edition of our newsletter. This month, we are launching a customer satisfaction survey and heading to ASHG in Houston. Read on to learn more!
We'd love to hear your opinions about DNASTAR software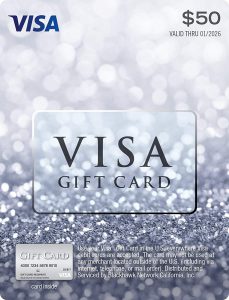 Are you willing to tell us what we're doing right and what needs improvement with regard to our software? If so, would love to hear from you! Give us your feedback and review the DNASTAR software you use in our 2019 Customer Experience survey, For each application you review, you will get one chance to win one of TEN $50 Visa e-gift cards. If you review multiple applications, you could even win multiple gift cards.

Visit us at the American Society of Human Genetics (ASHG) Annual Meeting

ASHG, which takes place October 15-19, 2019, in Houston TX, is the largest human genetics meeting and expo in the world. It hosts approximately 6,500 scientific attendees and 250 exhibitors, including DNASTAR. Visit us at booth 630 to meet with Dr. Brian Walsh and Katie Maxfield of DNASTAR. They will be happy to answer your Lasergene questions and give you a demo of the latest Lasergene features. Katie will also be presenting a poster on our upcoming VCF analysis pipeline for large-scale variant data.
Lasergene Genomics video
If you can't make the ASHG meeting but would like to explore our latest Lasergene Genomics software features, check out this page of our website.
Important note for Macintosh users
On October 7th, 2019, Apple released macOS Catalina. This version does not support running 32-bit applications, including DNASTAR's SeqMan Pro, GeneQuest and GenVision. We therefore recommend that Mac users who wish to use these applications postpone updating to macOS Catalina until after the release of Lasergene 17, which is currently planned for early 2020. For further information, please see our recent product notification, or contact DNASTAR at 866-511-5090 or support@dnastar.com.
Best regards,
Sharon

Sharon Page
Senior Content Developer
pages@dnastar.com